Q: "HOW AND WHEN WILL YOU SHIP MY ORDER?"
A: Bones Coffee is roasted daily! Because of this, we take about a week to fulfill orders once they are placed. After we complete production and packing, your order will leave with FedEx or USPS.
Q: "HOW CAN I TRACK MY ORDER?"
A: Once the courier scans your package and begins transit, a tracking email will be sent out to you.
Q: "WHAT ARE THE SHIPPING RATES?"

A: We offer USPS & FedEx. The shipping cost will be calculated at checkout depending on the courier, size/weight of the shipment, and the postal code it's being sent to.


Q: "DO YOU OFFER FREE SHIPPING?"

A: We offer free FedEx Ground Economy shipping on all orders with a subtotal (after discounts) of $75 and over. We do not offer free USPS shipping or free International shipping.


Q: "WHERE DO YOU SHIP?"
A: We ship within the United States and Canada.
Q: "HOW CAN I GET FREE SHIPPING?"
A: In order to receive free shipping, your subtotal must be over $75 after coupons or discounts are applied. Free Shipping is only available for domestic orders at this time and is provided by FedEx Ground Economy (formerly known as FedEx SmartPost).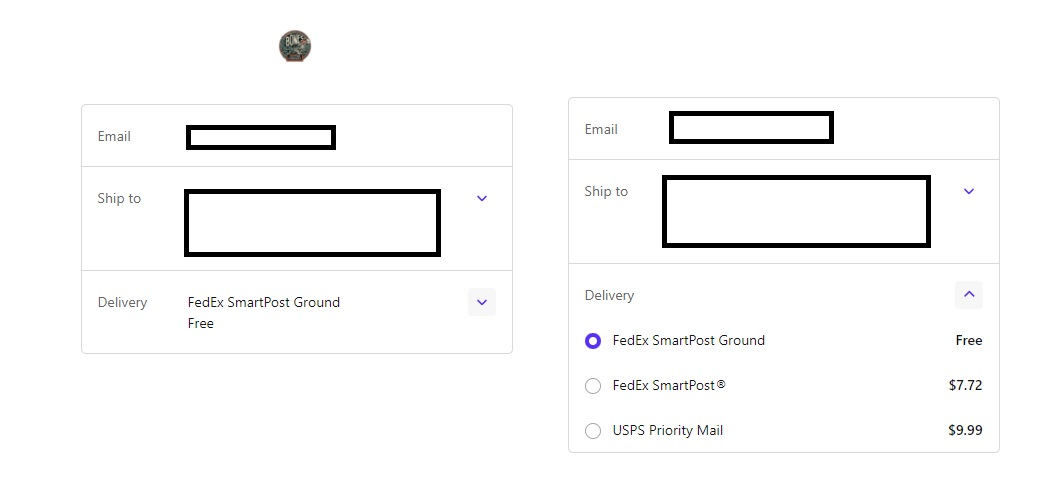 Q: "WHAT ARE YOUR SHIPPING TIMEFRAMES?"
A: We do not provide shipping timeframes as they are not gurnateed expectations. We do offer USPS First Class Mail, USPS Priority Mail, and FedEx Ground Economy. Below are their websites, so that you can review their shipping timeframe estimates.

USPS FIRST CLASS
USPS Priority Mail
FedEx Ground Economy
Q: "CAN YOU SHIP TO APO ADDRESSES?"

A: Yes, we ship to APOs, DPOs, and FPOs. Please use this format when filling out the shipping information.
1) Name of Recipient: Rank/Grade and Rating is optional for APO or FPO. Do not include the recipeints title for DPO.
2) Include the Unit and Box number:
Army: UNIT # / BOX #
Airforce: PSC* # / BOX #
Navy: SHIP # / HULL #
Embassy: UNIT # / BOX #
3) City: APO, FPO, DPO
4) State: AA, AE, AP